Ogłoszenie numer: 5708739, from 2021-09-30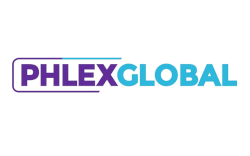 Phlexglobal is the leading technology and services organisation for clinical and regulatory matters with a focus on helping clients to master their digital agenda via proven AI solutions. Phlexglobal combines software and leading expert services to offer a unique solutions portfolio with easy to achieve automation via data generation that lifts organisations to a new level of effectiveness.
Performance & Planning Analyst
Location: kujawsko-pomorskie
An entry level role into performance and planning across Operations focused on continuously improving the way we scope, budget, and deliver to customer promises.  Delivered through monitoring, reporting, resourcing, and continuous improvement across the global Operations Team whilst focused on the outcome of driving revenue, protecting margin whilst always ensuring quality isn't compromised by poor decision making. 

Key Activities
Collaborates with internal partners to develop service driven budgets as part of the sale process.
Monitors and reports performance against plans to ensure that contractual, cost, and schedule objectives are met.
Organizes budget templates and data in a clear and intuitive manner ensuring salesforce
Helps identify financial or operating risks associated with the execution of the contract or project.
Provides project summary status reports to management as required or requested.
Collaborates with internal partners to develop and maintain capacity plans across all three phases of Projects – Sell, Build & Run
Analyze capacity planning and provide appropriate recommendations to Team Leaders and Managers recognizing the need to increase speed to value and the need to overcome any resource constraints affecting delivery.
Monitors project timelines, deadlines, and performance metrics to ensure resource and capacity plans are maximized.
Identifying potential project schedule delays and facilitating intervention in a timeous manner.
Being flexible, organized, and innovative with the ability to prioritize, multi-task and reschedule tasks as appropriate
A proven ability to meet timelines and work with minimal supervision.
Advanced skills in MS Office (Word, Excel, PowerPoint - especially Excel)
Highly numerate, with a high attention to detail
Good communication skills and confident and efficient as a direct interface with the business
Very good English skill
Possibility of remote work
Flexible working arrangements
International environment
Great Benefits (MyBenefit, private healthcare, life assurance)