Ogłoszenie numer: 6161619, from 2021-12-22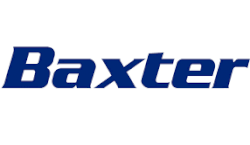 This is where you save and sustain lives
At Baxter, we are deeply connected by our mission. No matter your role at Baxter, your work makes a positive impact on people around the world. Youll feel a sense of purpose throughout the organization, as we know our work improves outcomes for millions of patients.
Baxters products and therapies are found in almost every hospital worldwide, in clinics and in the home. For over 85 years, we have pioneered significant medical innovations that transform healthcare.
Together, we create a place where we are happy, successful and inspire each other. This is where you can do your best work.
Join us at the intersection of saving and sustaining lives—where your purpose accelerates our mission.
There hasn't been a more exciting time to join Baxter. We are in the midst of a transformation that's building a world-class finance organization. Baxter Business Services is a group dedicated to providing centralized service to many of Baxter's core business processes. Now we need you. From day one, you will have the opportunity to develop your career through a variety of jobs and experiences. When you join us, you can also expect access to training and mentoring in a supportive environment. From day one, youll have opportunities to collaborate with people all over the world. This is where you are empowered to do your best work.
Billing Control Specialist with languages (Italian, Spanish, French, German or English)
Location: mazowieckie / Warszawa
The Billing Specialist is responsible for reviewing and processing the daily invoices, e-invoices, consolidated or manual invoices for the customers supported by the regional SSC.  Specific responsibilities include: error free invoice processing, problem resolution, customer issue resolution and delivering performance that meets or exceeds service level agreements and customer expectations.
Essential Duties and Responsibilities
Complete billing activities, including the oversight of automated billing processes and resolution of errors flagged by the ERP system.
Understand customer profiles and their relative billing requirements (including specific supporting document or billing submission requirements).
Develop strong working knowledge of customer base and company organizational structure for effective issue resolution.
Ensure that all products and services have been billed according to the contract and invoices and supporting documents have been submitted to the customer as per the agreed billing method (EDI, e-invoicing, Portal etc.).
Coordinate with the AR team to follow-up on customer disputes, incorrect invoice information, underpayments, and past due receivables as a result of billing errors in a timely manner.
Ensure compliance with the Companys billing standardization and automation objectives to ensure a streamlined billing process that can be scaled.
Resolve Disputes within own area of responsibility according to the agreed upon timeline.
Enter notes into Get Paid and provide sufficient information and supporting documentation to the dispute coordinator.
Contact internal owners for resolution of Disputes that are not being resolved on a timely basis.
Work with internal departments (Pricing, Customer Service, Sales, IT) to research, provide support in obtaining additional information to resolve billing related issues and disputes.
Identify repetitive issues and communicate those to the proper owners and Billing GPO to facilitate root cause analysis and eradication.
Represent billing function on cross-functional project teams and support the process standardization and automation efforts to reduce redundancies and inefficiencies.
Support the training and process improvement effort.
Serve as the primary point of contact for internal and external auditors as billing related questions arise.
Keep up to date with billing best practices and technology improvements.
Achieve billing accuracy and other billing related goals.
Bachelor degree in Finance, Accounting or similar work experience.
3+ years experience in SSC or similar corporate role with primary focus on billing.
Experience in Billing/AR process improvements.
Functional knowledge of the accounts receivable and dispute management processes.
Proficient in using JDE and C2C Technology preferred.
Proficient in using Microsoft Office suite.
High level ability to influence and negotiate.
Excellent problem solving, and customer service skills.
Excellent customer communication skills with high proficiency in speaking and writing in English and one of following languages: Italian, Spanish, French or German.
Adaptable to new ideas and ways of accomplishing tasks.
Ability to work in a team environment.
Permanent contract (after 3 months probation period + 1 year extension period),
Competitive salary in a diverse and multinational environment,
Possibilities for development on personal and professional level,
Package of benefits including Private medical care (Lux Med), Life Insurance, Multisport card or PPE program with very attractive conditions available for each employee after 6 months.