Ogłoszenie numer: 6161622, from 2021-12-22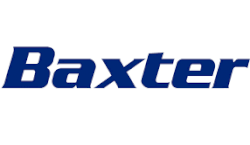 This is where you save and sustain lives
At Baxter, we are deeply connected by our mission. No matter your role at Baxter, your work makes a positive impact on people around the world. Youll feel a sense of purpose throughout the organization, as we know our work improves outcomes for millions of patients.
Baxters products and therapies are found in almost every hospital worldwide, in clinics and in the home. For over 85 years, we have pioneered significant medical innovations that transform healthcare.
Together, we create a place where we are happy, successful and inspire each other. This is where you can do your best work.
Join us at the intersection of saving and sustaining lives—where your purpose accelerates our mission.
There hasn't been a more exciting time to join Baxter. We are in the midst of a transformation that's building a world-class finance organization. Baxter Business Services is a group dedicated to providing centralized service to many of Baxter's core business processes. Now we need you. From day one, you will have the opportunity to develop your career through a variety of jobs and experiences. When you join us, you can also expect access to training and mentoring in a supportive environment. From day one, youll have opportunities to collaborate with people all over the world. This is where you are empowered to do your best work.
Credit Specialist
Location: mazowieckie / Warszawa
The Credit Specialist is responsible for evaluating customer credit worthiness and potentials risks for new customers, routine reassessment of credit terms and limits on existing customers, and manually evaluating and releasing orders on hold based on appropriate approvals for a specific region.
Essential Duties and Responsibilities
Evaluate the creditworthiness of new customers leveraging the Credit Integration Solution and C2C Technology toolset.
Monitor changes in existing customer creditworthiness by utilizing market-based leading indicators, changes in counterparty exposures and alerts from Credit Integration Solution.
Set-up and manage the credit limit of existing customers within the region.
Manage the automated credit review process and process credit review cases which require manual intervention and approvals.
Process online credit applications for new customers within the region.
Evaluate and release orders on hold which were not automatically released based on predefined automation rules.
Constantly monitor the credit release and automation rules and enhance the criteria to ensure high-level of automation.
Collaborate with Accounts Receivable specialists regarding customer status and scenarios.
Proactively communicate with customers regarding credit requirements.
Engage with appropriate Sales or other Commercial teams regarding customer credit requests.
Enhance credit reporting accuracy and efficiency through collaboration with IT and external technology vendors.
Manage and monitor bank guarantees, letters of credit, cash collateral and netting agreements (as applicable for the region).
Partner with the Credit Team Lead and Credit GPO to continuously standardize and improve the credit  and risk management process for the region and globally.
Keep up to date with global credit best practices, trends and technology improvements; provide guidance and design innovative credit risk management solutions to the organization.
Bachelor degree in Finance or Accounting.
3+ years experience in SSC or similar corporate role with primary focus on credit and risk management.
Experienced user of Credit Integration Solution or equivalent credit scoring tool.
Experienced user of the C2C Technology Credit Module.
International credit management experience.
Functional knowledge of the accounts receivable processes.
Solid understanding of financial statements and analysis.
Understanding of commercial credit processes.
Experience working in a SOX regulated environment.
Good customer communication skills with high proficiency in speaking and writing in English.
Problem solving skills.
Highly organized.
Permanent contract (after 3 months probation period + 1 year extension period),
Competitive salary in a diverse and multinational environment,
Possibilities for development on personal and professional level,
Package of benefits including Private medical care (Lux Med), Life Insurance, Multisport card or PPE program with very attractive conditions available for each employee after 6 months.