Ogłoszenie numer: 5992629, from 2021-11-29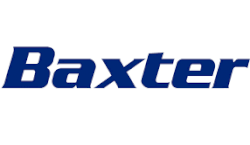 This is where you save and sustain lives
At Baxter, we are deeply connected by our mission. No matter your role at Baxter, your work makes a positive impact on people around the world. Youll feel a sense of purpose throughout the organization, as we know our work improves outcomes for millions of patients.
Baxters products and therapies are found in almost every hospital worldwide, in clinics and in the home. For over 85 years, we have pioneered significant medical innovations that transform healthcare.
Together, we create a place where we are happy, successful and inspire each other. This is where you can do your best work.
Join us at the intersection of saving and sustaining lives—where your purpose accelerates our mission.
There hasn't been a more exciting time to join Baxter. We are in the midst of a transformation that's building a world-class finance organization. Baxter Business Services is a group dedicated to providing centralized service to many of Baxter's core business processes. Now we need you. From day one, you will have the opportunity to develop your career through a variety of jobs and experiences. When you join us, you can also expect access to training and mentoring in a supportive environment. From day one, youll have opportunities to collaborate with people all over the world. This is where you are empowered to do your best work.
Customer Services Specialist with languages (German, French, Italian or Dutch)
Location: mazowieckie / Warszawa
Reports to the EMEA P2P Lead.
Responsible for responding to internal customer & supplier enquiries and resolving complex invoice processing issues.
Essential Duties and Responsibilities
Ability to process and research invoices in multiple systems and languages.
Ensures internal customer and supplier inquiries (e.g., webchat, email, scanned correspondence, etc.) are resolved in a timely manner with a good quality of service / response always delivered, targeting to resolve on first contact.
Work with Shared Service Centre (SSC) personnel and vendors, as well as in-country personnel to address and resolve issues as they surface, enforce the adoption of the agreed channel strategies and manage compliance to the defined policies and procedures.
Able to maintain or exceed daily resolution requirements; daily quotas (volumes) will be assigned based on activities.
Investigate complex invoice processing issues and progress through to a satisfactory outcome.
Process vendor debit / credit memos.
Support period-end close reconciliation activities, as needed.
Reconcile supplier statements and investigate debit balances as needed.
Data entry/ keying into payable systems as required.
Ensure errors are minimized and straight-through processing principles are adopted where possible.
Identify and present solutions for continuous process improvement .
Review and propose changes to Accounts Payable policies and procedures as dictated by market and company changes and/or industry, in addition to changes in personnel, department practices and systems.
Educate internal customers and suppliers on the use of self-service solutions, where appropriate.
Provide input into performance metrics.
Functional knowledge of Accounts Payable processes, including Travel & Expenses.
Good written and oral communication skills, in the specified language(s).
Highly organized.
Ability to meet strict deadlines.
Excellent communication and relationship management skills.
Excellent analytical and problem-solving skills.
Education and/or Experience
Bachelor's Degree, preferably in Accounting or Finance, or equivalent combination of education and experience.
3+ year's experience in a similar Accounts Payable, Customer Service role.
Knowledge of related AP & T&E technologies desirable including JDE, Coupa, Concur, Canon OCR.
Experience in accounting and financial systems highly desirable.
Knowledge of Microsoft Office suite.
Written and verbal proficiency in English and at least one of the following languages: German, French, Italian or Dutch.
Preferred written proficiency in other languages such as: Greek, Portuguese, Polish, Turkish, Arabic, Czech, Danish, Finnish, Latvian, Lithuanian, Slovakian, Swedish, Russian, Ukranian.
Permanent contract (after 3 months probation period + 1 year extension period),
Competitive salary in a diverse and multinational environment,
Possibilities for development on personal and professional level,
Package of benefits including Private medical care (Lux Med), Life Insurance, Multisport card or PPE program with very attractive conditions available for each employee after 6 months.