Ogłoszenie numer: 4841037, from 2021-06-21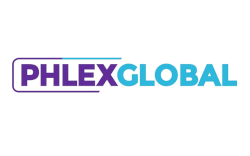 Phlexglobal is a specialist provider of document management solutions and other support services to the global clinical research market. We have offices in the UK, US, India, Germany and Poland, to serve the needs of our global customers.
Financial Planning & Analysis Analyst 
Location: podkarpackie
The FP&A analyst will be responsible for assisting in the preparation of management information for the regular weekly, monthly and quarterly forecasting and reporting processes and the annual budgeting process. To provide analysis and support to aid decision making and maintaining and developing the various financial models to facilitate reporting whilst ensuring accuracy and timeliness.
PRIMARY RESPONSIBILITIES
Oversight and preparation of the weekly, monthly and quarterly financial reports
Extracting systems data, reconciling and ensuring data integrity and accuracy
Presenting output in a suitable format which is relevant, accurate and up to date
Preparation, development and maintenance of excel models and board pack schedules
Analysis of data and providing insight into variances against actual performance
Communicate effectively, provide explanations and updates and support the finance team
Understand the business and its key drivers to analyse productivity, variances, and profitability
At least 12 months' preferably working within an existing FP&A environment, finance or data analysis team
Excellent English skill
Highly computer literate with advanced Excel skills and good knowledge of PowerPoint and other Office applications. Any other database experience would be useful
Exceptionally numerate with good attention for detail and accuracy
Flexible, rational, organised and innovative with the ability to prioritise, multi-task and reschedule tasks as appropriate and to work to deadlines
Regular performance reviews
Possibility of remote work
Flexible working arrangements
International environment
Great Benefits (MyBenefit, private healthcare, life assurance)