Ogłoszenie numer: 6161838, from 2021-12-22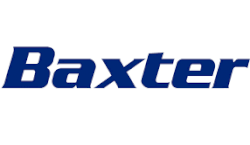 This is where you save and sustain lives
At Baxter, we are deeply connected by our mission. No matter your role at Baxter, your work makes a positive impact on people around the world. Youll feel a sense of purpose throughout the organization, as we know our work improves outcomes for millions of patients.
Baxters products and therapies are found in almost every hospital worldwide, in clinics and in the home. For over 85 years, we have pioneered significant medical innovations that transform healthcare.
Together, we create a place where we are happy, successful and inspire each other. This is where you can do your best work.
Join us at the intersection of saving and sustaining lives—where your purpose accelerates our mission.
There hasn't been a more exciting time to join Baxter. We are in the midst of a transformation that's building a world-class finance organization. Baxter Business Services is a group dedicated to providing centralized service to many of Baxter's core business processes. Now we need you. From day one, you will have the opportunity to develop your career through a variety of jobs and experiences. When you join us, you can also expect access to training and mentoring in a supportive environment. From day one, youll have opportunities to collaborate with people all over the world. This is where you are empowered to do your best work.
Manager FP&A - EMEA
Location: mazowieckie / Warszawa
This position will support the consolidation, reporting and FP&A process management. This position interacts with the EMEA FP&A Center of Expertise (CoE) leadership team. This position will support the strategic planning process, annual budgeting and forecasting processes and monthly performance reviews. In addition, this position will support high value-added business analytics as well as drive the development of senior management presentations.
Essential duties and responsibilities
Lead and manage consolidated reporting for major financial process.es/cycles (e.g. Month, Quarter, Forecasts, Plans and Long Range Strategic views).
Support EMEA FP&A Lead in challenging the status-quo, improve processes and create the right vision for FP&A at Baxter including new initiatives driven by future digitalization initiatives.
Liaise with cross-functional teams and Regional Leadership to develop and communicate major financial processes/cycles guidance to ensure a well-managed and consistent process. 
Coordinate the consolidation of strategic plan, budgets, and forecasts into a cluster view for leadership and management presentations.
Lead the analysis of loaded budget and support process for planning adjustments.
Provide forward looking analytics for the Region.
Ensure quality, accuracy, and timeliness of the monthly reports, balance sheet reviews, forecasts, and the annual budget / strategic plan preparation.
Coordinate closely with regional leadership and finance teams to review projections, budgets and historical results.
Drive expense management and resource allocation decisions to ensure effective ROI on investments, as necessary.
Partner with other FP&A Leads, Local Finance Leaders and  Cluster/country resources within commercial and supply chain organizations to understand, drive and support decision making ensuring alignment with strategic objectives.
Coordinate escalation / identification of issues and advise Finance leadership of potential business and / or operational risks.
Perform strategic ad hoc reporting with heavy financial analysis tracking business performance to facilitate decision making and business support.
Update process flows, operating manuals, training guides, and standard operating procedures as needed.
Support Finance Leadership with process improvement, policy development, and / or strategic initiatives (e.g., business systems, processes, and / or policies).
Grow and develop support staff of one while demonstrating leadership for broader team.
Bachelor's Degree in Finance, Accounting, Economics or related field required.
Advanced degree a plus.
8+ years of experience working in a finance function; coupled with diversified experience in financial reporting, forecasting, planning, and ad hoc related analyses.
Technical and financial knowledge, including understanding of: internal control requirements and accounting principles as well as understanding of relevant business environment.
Strong analytical skills with familiarity with accounting, financial analysis and reporting.
Proficient in financial modeling skills and statistical techniques and selects the appropriate technique to address the problem at hand.
Knowledge of JD Edwards (JDE), Hyperion Planning, and Cognos preferred.
Excellent communication and strong interpersonal skills.
Strong Power Point and Excel skills.
Ability to manage teams and work with stakeholders cross-functionally and cross-culturally.
Experience with managing process change and/or project management and proven ability to interact with all levels of the organization.
Ability and willingness to travel both domestically and internationally as required.
English: Native or bilingual proficiency required.
Other language skills with Professional proficiency a plus.
Permanent contract (after 3 months probation period + 1 year extension period).
Competitive salary in a diverse and multinational environment.
Possibilities for development on personal and professional level.
Package of benefits including Private medical care (Lux Med), Life Insurance, Multisport card or PPE program with very attractive conditions available for each employee after 6 months.